Just before leaving from Foligno, end of May, I discovered with my sister Martina a little festival of traditional music held in Preci, just at the entrance of the National Park of "Monti Sibillini" ( some 40km from Foligno). Nice little village between mountains and nature.
Festamaggio (holidays of May) when spring is coming and the attention goes to the sun that has a lot of work to make all the plants grow up. So people used to sing and dance after hard days of work seeding the fields all day long.
Happy rhythms to throw away your thoughts (Scaccia Pensieri!!) and to make a "perfect summer" wish (in all aspects: good love, good food, good life, etc..).
There I was and I loved it!!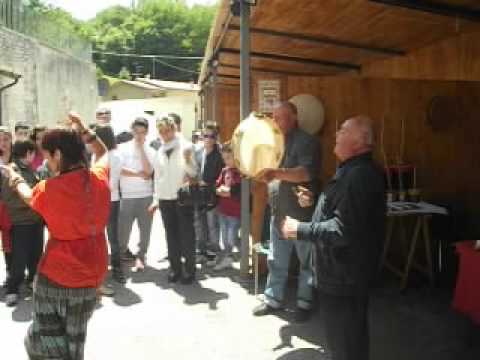 and: